Why Choose Us


WE ARE THE EXPERTS
What's important to know in our business is the details. Any newly poured driveways or patios can look good, but that's most important is a proper foundation, or sub-grade. Also important is a consistent 4 inch pour of concrete in all areas, a pre-finish before the final finish, saw cuts in the proper places, especially corners, and keeping the size of slabs to a minimum. Doing so creates not only a good look, but something that will last for years to come.



 HONEST AND DEPENDABLE
Most of these details cannot be noticed after a job is complete. We are an honest and dependable company that has been in business for almost 50 years in the area, and we have been growing every year. This doesn't happen if you aren't honest and dependable. You can count on us to give you the best chance for success in your next concrete project.



 
OUR COMMITMENT TO YOU
We commit ourselves and our crew to complete all projects within the timeline set with our clients. We use the best quality materials and tools to ensure that all jobs are done quickly, but also giving attention to details and ensuring everything is done correctly.
Who We Are?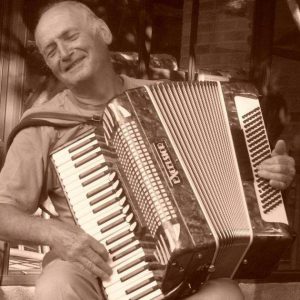 Our father Pasquale (Pat) Rea started this company in 1969, and we have remained a family business throughout the years. The name Arpino comes from the town our family is from in Italy. We are fully licensed and insured, serving the greater tri-county area. Between Pat, Dave, and Donnie, we have over 105 years of combined experience. Let us educate you through the process and provide you the concrete solutions available to you.
Testimonials
Arpino Cement offered me a pleasant experience and I loved all of the options. They explained the process to me and I felt that I was well informed about the work.
Kevin
I had Arpino Cement put in a patio in my backyard for entertaining. They were very informative and walked me through all of my options. I loved the three different price quotes for varying levels of materials and options, and felt assured I was making the right choice. The crews cleaned up quickly and my patio turned out amazing!
Anthony
Here at Arpino, we are very confident in our process and ability. When we complete your home project, we would love to offer you a small discount in exchange for an honest review that describes your experience.
Communities We Service
Based out of Livonia, MI, we typically cover any location within thirty miles. Below we have assembled a small list of communities we often work in. If yours is not in the list, don't fret: feel free to contact us and we can let you know!
Ann Arbor, Beverly Hills, Birmingham, Canton, Commerce, Dearborn, Dearborn Heights, Detroit, Dexter, Farmington, Farmington Hills, Garden City, Inkster, Lathrup Village, Livonia, Northville, Novi, Plymouth, Redford, Romulus, Royal Oak, Salem, Southfield, St. Clair Shores, Wayne, West Bloomfield, Westland
Did you know that where you live affects how we approach your job?