Did you know?
Did you know that where you live affects how we approach your job? That is because each geographical region has slight differences in soil type, ranging from thick clay to sandy to rocky, or a mix of those. All of these sub-grades are important to consider when getting concrete poured, as it affects what type of foundation is required to be put in first. As the saying goes, a good foundation is the key to success, and we couldn't agree more. For that reason, you need to make sure you have a professional, local, knowledgeable concrete contractor do your work for you. Luckily, we at Arpino have been in business in Metro Detroit since 1969, and know all of the different regional differences.
For example, if you live in Canton where the sub grade is mostly comprised of clay, there is a high probability for frost heaving in the winter time.   Frost heaving is defined as "the uplift of water-saturated soil or other surface deposits due to expansion on freezing", but in Michigander's terms, this means the damages caused by the freezing and thawing of the ground. Knowing that a location is more prone to heaving means you have to approach the foundation differently. In this case, we would suggest removing 2 to 3 additional inches of clay, use 3/4 down stone base, and have a solid pitch for the water to exit the area. Doing so would mean a little bit more work and therefore a small additional cost, but is the key difference between a poor job and a great one that will last for years to come. In addition, we have a Geo Stabilization Grid option that can provide even more structural stability to prevent ground movement. You can read more about this and our other options on our Materials & Options page.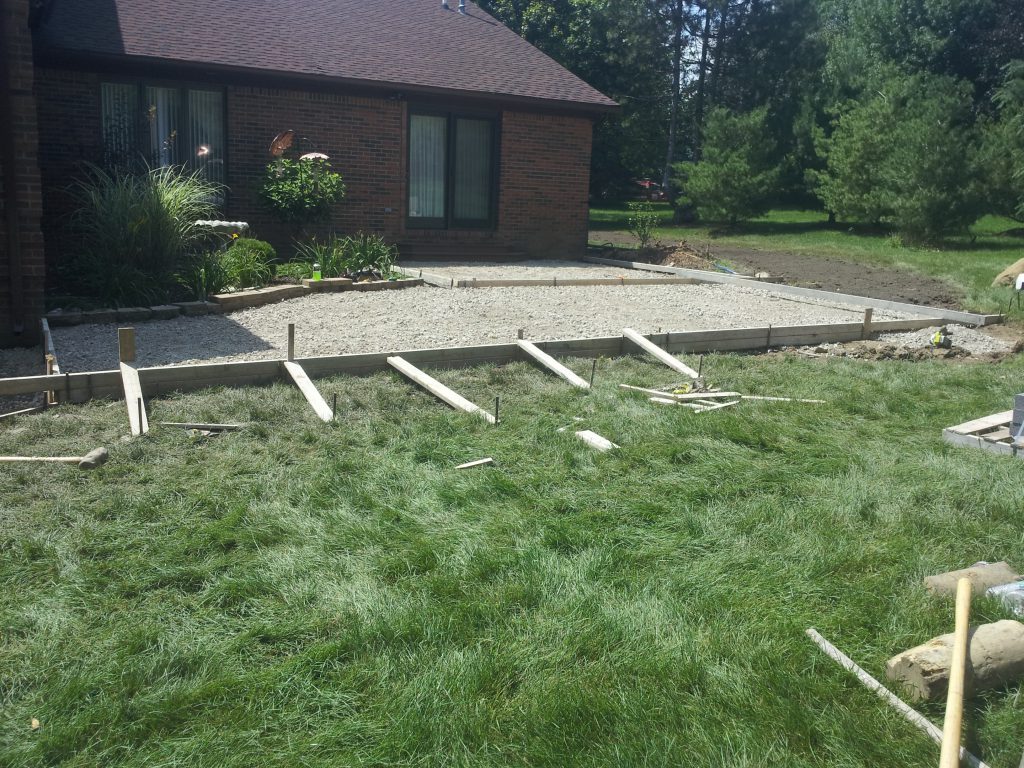 Areas We Service
Based out of Livonia, MI, we typically cover any location within thirty miles. Below we have assembled a small list of communities we often work in. If yours is not in the list, don't fret: feel free to contact us and we can let you know!
Ann Arbor,  Beverly Hills,  Birmingham,  Canton,  Commerce,  Dearborn,  Dearborn Heights,  Detroit,  Dexter,  Farmington,  Farmington Hills,  Garden City,  Inkster,  Lathrup Village,  Livonia,  Northville,  Novi,  Plymouth,  Redford,  Romulus,  Royal Oak,  Salem,  Southfield,  St. Clair Shores,  Wayne,  West Bloomfield,  Westland