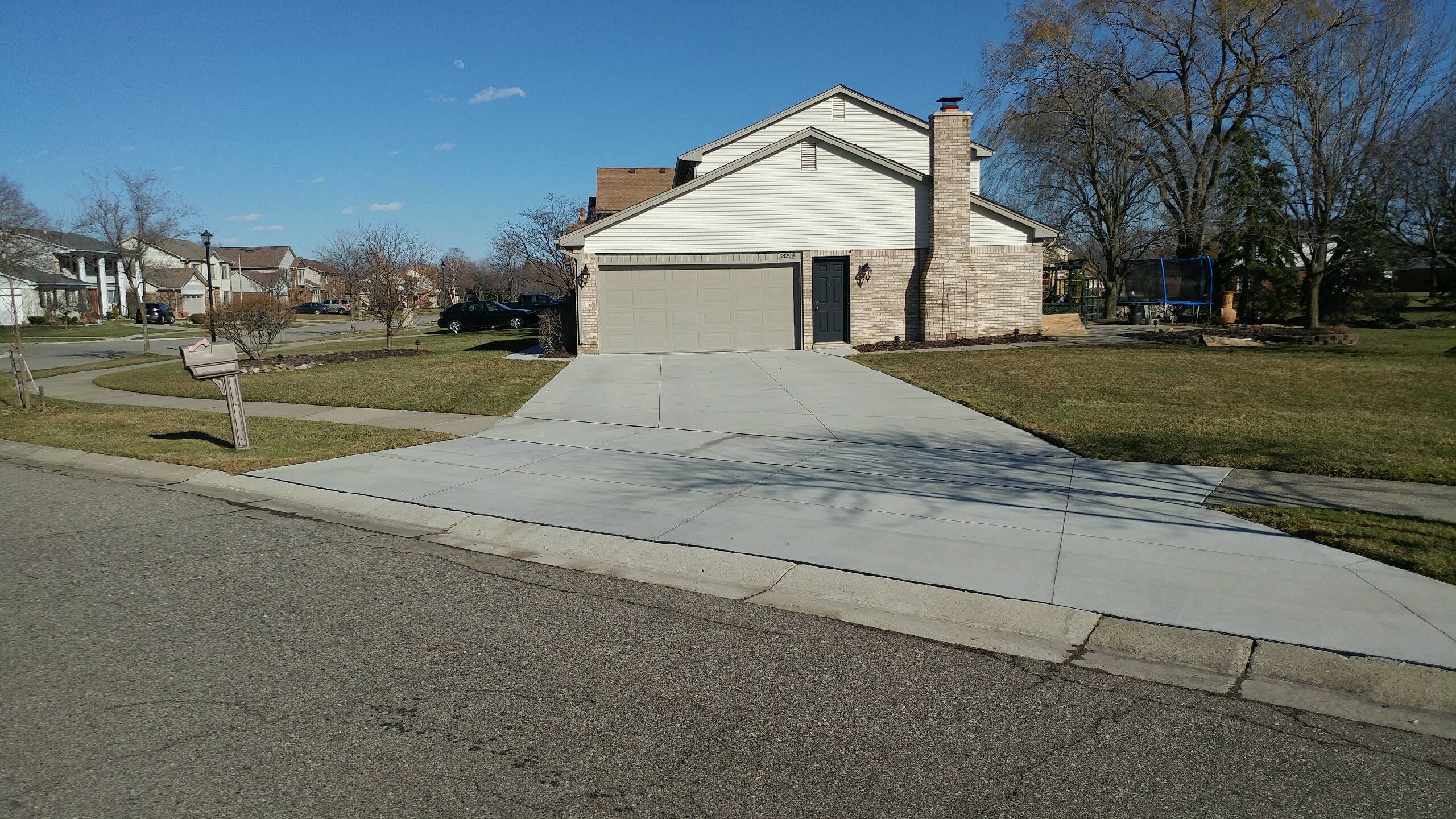 Having over 100 years of combined experience, we at Arpino Cement know a thing or two about concrete driveways. We are the premiere concrete driveway contractors serving the greater Metro Detroit area, including Wayne, Oakland, and Macomb counties. Based out of Livonia, we are centrally located and know the sub grades and ground types of all the communities in the area, which is important when installing driveways. To learn more about why where you live makes a difference, check out our page on regional differences .
All driveways we install include our typical quality materials and products, which you can learn more about on our Materials page. From the different types of concrete mixes, fiber mesh, rubber reflex expansion joints, and more, let us walk you through what your best options will be.
Here's what you can expect when you choose to get a driveway installed by the experts at Arpino Cement:
All driveways will be hand finished, with a light decorative broom finish, which ensures optimal texture for your safety and durability for years to come.
All driveways will be a total of 4 inch thickness in concrete, on top of the necessary foundation it needs to support cars and other weight. Laying the proper foundation is the key to a quality, long-lasting job, which you can learn more about on our city guide about ground types.
The area between the street and the main part of your driveway, also called the Approach Area, is always done in a 6 inch thickness, since it takes a lot of abuse and traffic. This area is typically about 8 feet in length, starting at the street, and requires a city permit.
Most driveways will require the slab to be cut into sections to prevent heaving and cracking. At Arpino, we never go larger than a 10 foot by 10 foot slab, as to offer the best balance of protection, strength, and durability, especially with our Michigan winters which can cause expanding and cracking. Keeping slabs to no larger than 10 by 10 feet, and saw cutting to a depth of 2 inches, gives your driveway the best chance for success for a consistent finish that is structurally stable to prevent heaving and cracking.
We offer decorative options for driveways as well, take a look at all of our option choices on our Materials page.
We are now starting to offer a new HEATED driveway solution for those brutally cold and snowy Michigan winters. Take a look on our Heated Driveway page for more information.